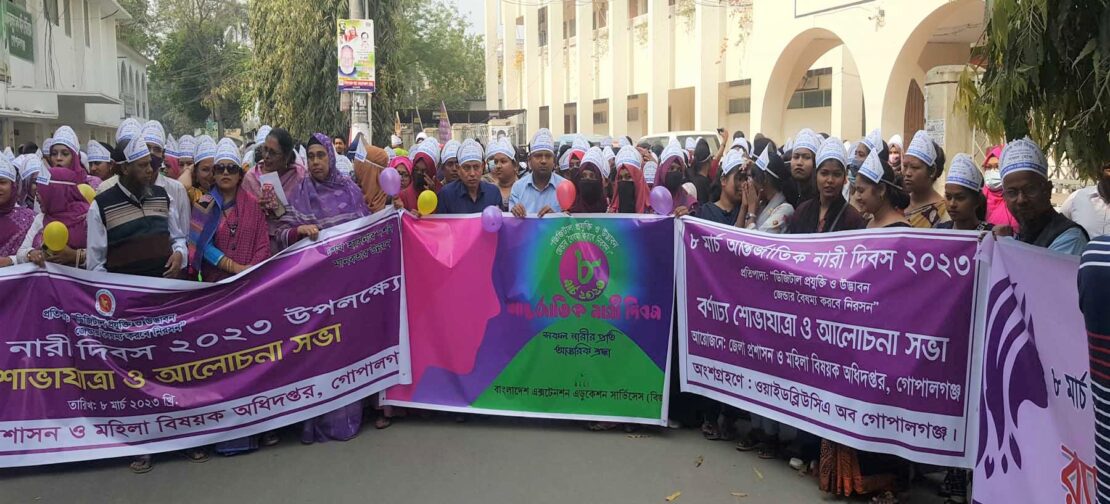 BEES celebrates International Women's day 2023
On March 8, 2023, Bangladesh Extension Education Services (BEES) commemorated International Women's Day with the slogan "Digital technology and innovation will end gender discrimination." The organization celebrated the day with great reverence, emphasizing the theme's importance. The celebration began by extending greetings to all employees at every level of the organization. To further emphasize the significance of the day, BEES prominently displayed Women's Day on its website and social media platforms.
This year, Gopalganj district received special attention for celebrating March 8. Led by Md Mamunur Rashid, Senior Program Officer (Adolescent Programme) at BEES, an impressive level of active participation was ensured among the Kishori Club members. Girls from other clubs enthusiastically joined in the celebration, taking part in the rally organized by the Gopalganj district administration and women's affairs department. They also participated in their own rally organized by BEES' Adolescent program.
The colorful procession, which included BEES and other organizations such as YWCA, organized a rally showing tribute to all the amazing women in the society. Following the rally, a discussion meeting was held at the district administration auditorium. It is worth noting that BEES has been implementing Adolescent programs in Gopalganj district since July 2020. The organization's commitment to empowering young women and ending gender discrimination was evident in its enthusiastic celebration of this important day.